Agatha Christie: Have Your Say (1)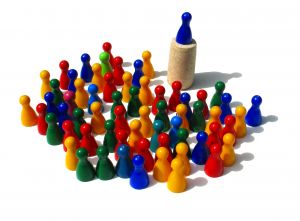 A couple of days ago I launched the Agatha Christie have your say page where Agatha Christie fans can express their thoughts about anything to do with the great lady.
A Big thank you to Sean Keeley from The United States for sending in his thoughts.
Sean sent in his answers to the following questions:
which is your favourite Miss Marple Story?
A Murder Is Announced is my favorite because of the brilliant mystery, the reflection of village life, the Post WWII atmosphere, the characters, and of course Miss Marple at her best.
In which book you consider Hercule Poirot to be at his brilliant best?
Well, my favorite Poirot is Death on the Nile, but as for Poirot at his most brilliant - it's got to be The Murder of Roger Ackroyd. If I hadn't heard about the famous conclusion beforehand, I would not have seen that coming.
Which is the best Agatha Christie story ever?
Death on the Nile would be my favorite; it's just got so much going for it.
What you think about the current Miss Marple/Hercule Poirot television dramatisations – do they satisfy you or make you see red?
I like the Joan Hickson Marple episodes and most of the David Suchet series very much, but I'm not a big fan of the Geraldine McEwan series. It has its good parts (lots of them, in fact) but the mysteries are too modernized, and the writers keep sticking Miss Marple into the books where she doesn't belong! And in the last few years, the David Suchet series has been going the same way, though I much prefer it to the current Marple series.
What in your opinion is the best film version of an Agatha Christie story?
The original version of Murder on the Orient Express - the 2001 remake is awful! As for TV movies, any of the early David Suchet movies are excellent - "The ABC Murders," "Murder on the Links," "One, Two, Buckle My Shoe," "Lord Edgeware Dies."
What was the first Agatha Christie book you ever read? Were you immediately hooked?
The first one I ever read was And Then There Were None. And considering that now I have gone through every Poirot and Marple story, and am working on Tommy and Tuppence and the stand-alone novels - yes, I'm hooked.
Click Here To Visit The Agatha Christie Have Your Say Page